Arenas
The Pictou County Wellness Centre features two NHL sized ice surfaces, each measuring 200' X 85'.
The Sobeys Arena has seating for 1650 with additional standing room for 242. With three sky boxes and a broadcast suite and full accessibility to spectators, total occupancy is 1952.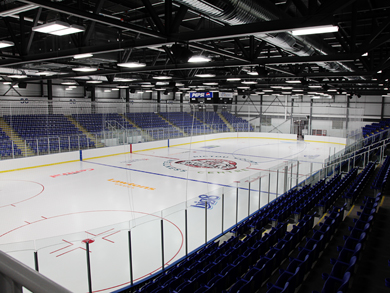 The Bell Aliant Arena has fixed seating for 144 in addition to standing room for 100 in its own dedicated viewing area. The rinks are serviced by a shared hallway accessing 9 dressing rooms and 2 referee rooms.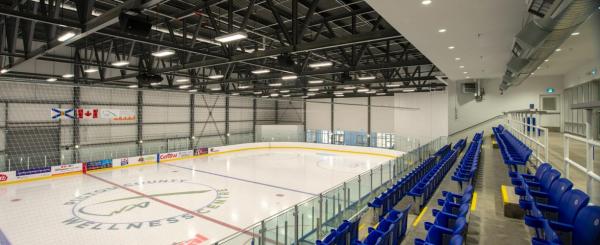 Walking Track
July 2021 UPDATE: Walking Track now open 7 days a week
Monday - Friday 7:30am -8:00pm
Saturday & Sunday 9am - 3pm
Co-located around the perimeter of the Bell Aliant Arena is an all season, two lane, indoor walking track. Please note that you must sign in, sanitize your hands and wear a mask while walking.